---
graphic design for print
. logos . signs . brochures . cards . ads . menus .

---
Professional layout and design services.
---
Put it out in print. Properly.
Ensure color accuracy and effectiveness.

---
Our prepress work ensures a beautiful print,
with proper layout, color, and resolution.
Think of us for help with promotional items, art, and other productions.
---
Please visit our featured print clients
for example work.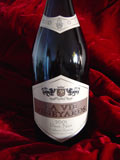 deploy locally:
professional print work