---
custom PC systems
. when mass-produced won't do .
---
We build custom specialty systems for power users' needs and specifications.

---
Is that a blender in the room or just your loud old PC? With our custom PCs you hear NO fans or whirring. Silent PCs are also generally more efficient and easier on the Earth.
---
HTPCs or Home Theater PCs can record your favorite shows, like Tivo without fees. Store your entire music collection and play music, videos, games, and more through your living room system. Make sure your system is easy to use from your couch with Silicon Rivers.
---
Poker players, investors, multimedia developers and other professionals need a solid, fast, dependable workstation. We can set up disk RAIDs for or performance- SSD's now available, multiple tiled displays to dramatically increase productivity, and more.
---
Solid State Drives are now recommended for our Silent, Green, HTPC or Pro Workstations. These drives use less energy, create less heat, no noise, and even improve boot/hibernate times. We can clone your laptop's system and data files to an SSD as well- you will notice the difference!
---

Contact us now to discuss your technical needs.
All of our machines are hand crafted, pre-tested, and guaranteed.
There is no charge for an initial consultation to decide if we can help you.
Our machines come with one year of free tech support.
For many a mass produced discount consumer machine may fit the bill, many find they are not worth it. They bundle cheap items and software you don't need, tend to use cheap components that fail, are loud and ugly, and have a very limited selection of cases and custom components.

Until recently the focus was mainly on pure computing power for most custom PC builders, but today's PCs can focus on other aspects such as operational silence, data redundancy, or a small footprint. The cases available can now fit in with any space or decor. The time has come to step up to a custom rig.

< align="center">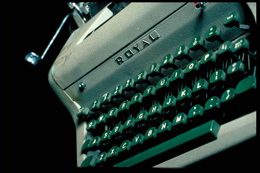 custom machines:
save your machine for the museum