---
what's your message?
Silicon Rivers delivers it to the Global Village.

---
Let us craft you an effective
and affordable presence on the web.

---
We have tons of experience
in hand-coding clean, widely compatible sites.

---
Create a new presence,
or more effectively redesign an existing site.
---
Sell products to the global marketplace.
Publish your artwork, writing, music, or other ideas.
Advanced Features also Available:
search engine rank improvement,
multimedia content (video, music, etc.),
shopping carts, password protected areas,
discussion forums, event calendars, and more.
Please visit our featured sites for example work.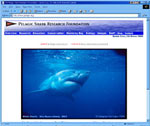 deploy your
message globally
as did pelagic.org
(click to launch)